M*A*S*H Finale
Friday, November 11 at 7pm | 6c
More than 100 million Americans watched the M*A*S*H finale when it first aired in 1983. Decades later, "Goodbye, Farewell and Amen" remains one of the most popular broadcasts in television history. It never fails to tug on one's heartstrings.
This Veteran's Day, Friday, November 11, MeTV is proud to present this movie-length ending to one of the greatest TV series of all time. Tune in at 7PM | 6C for the complete finale, along with exclusive interviews with the cast of M*A*S*H as they remember their time on the show.
Discover more about M*A*S*H and its wonderful "Goodbye, Farewell and Amen."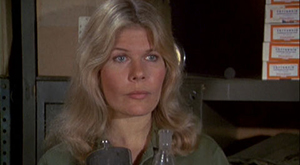 She almost had another famous television role.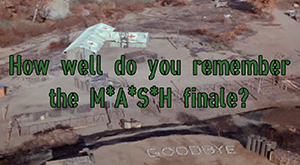 Test your memory of "Goodbye, Farewell and Amen." Put on your thinking cap and grab some tissues.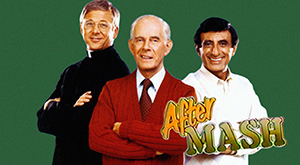 Is the
M*A*S*H
spin-off the monster it's made out to be?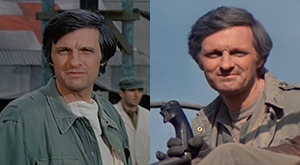 Characters can look rather different after a decade.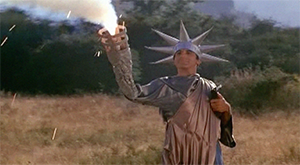 Jamie Farr was a one-man runway show.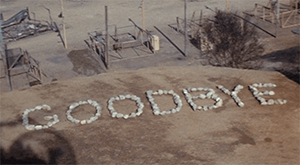 "Goodbye, Farewell and Amen" set ratings records and affected New York City plumbing.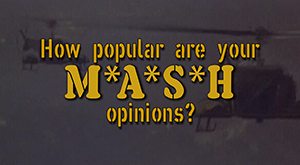 How do your opinions about the hit sitcom stack up to everyone else's? Find out with this quiz!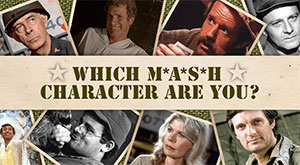 It was a brilliant cast of characters. Find out which one is most like you.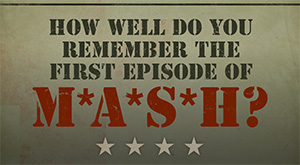 Now that you know all about the end of
M*A*S*H
, go back and test your memory of the very beginning.